Each day at the Jim Ryun Running Camp is carefully scripted for maximum impact. It's a culture that encourages excellence and challenges young runners to change their paradigms from what most of their peers are doing to how elite runners think and train. It's what drives us as a camp to choose the right coaches, lecturers and staff each summer. You can choose either our Virginia or Colorado summer camp.
meet our staff!
Dr. Jack Daniels will be speaking at both Jim Ryun Running Camps in 2019. Jack has been a member of the Ryun Running Camps team for many years. Campers have come to appreciate Jack's ability to take the complex issues of exercise science and present them in a practical understandable way. No Ryun Running Camp would be complete without our Jack's story about "Grey Boy."
Jack has been named "The World's Best Coach" by Runner's World. He currently coaches Well's College men's and women's cross country programs in New York. As a running coach and a coach of many Olympic athletes, he has led runners to eight NCAADivision III National Championships, 31 individual national titles, and more than 130 All-America awards. Daniels outlined his training philosophy in his 1998 book, Daniels' Running Formula. He presently mentors and coaches some of America's top distance runners in the country.
A little known fact about Daniels is that he won a team silver medal in the 1956 Summer Melbourne Olympics and a team bronze medal in the 1960 Summer Rome Olympics for his participation in the modern pentathlon.
Christian Brewer will return for a second year as the Head Coach for the Jim Ryun Running Camp at EMU in Harrisonburg, VA June 23-29, 2019. Christian and his wife Gretchen currently live in Johnson City, TN where he is a High School English Language teacher and assistant cross-country coach at Science Hill High School. Under Chris Layne, Christian was a 3x All-American at Milligan College. He still holds the school record in the mile at 4:08. Christian did his graduate work at Carson-Newman University where he also coached cross-country and track. Outside of running Christian enjoys playing golf, jumping off cliffs, Vol football & basketball, and traveling with his wife! The Bible verse Christian is currently learning from is Ephesians 1:18:"I pray that the eyes of your heart may be enlightened in order that you may know the hope to which He has called you, the riches of His glorious inheritance in His holy people.
Carrie Lane will join us again in Colorado for the 2019 Jim Ryun Running Camp. Carrie is a former distance runner and has become a successful NCAA Division 1 throws coach. Coach Lane has a wonderful gift of making workouts fun while challenging Campers to reach their full potential.
Carrie teaches other coaches about periodized training program design, weight training, biomechanics and event specific technique. She is in her second season as an assistant coach overseeing the University of Wyoming throwers.
Aaron Yoder will be the Head Coach for the Jim Ryun Running Camp at Colorado College in Colorado Springs, CO, July 14-19, 2019.
Yoder is in his ninth season at Bethany College with the Swedes track and field program. He is in his 4th season as head track and field coach and is in his 5th season as the head cross country coach. A 2009 graduate of Fort Hays State University, Yoder majored in health and human performance with an emphasis in health promotions and wellness and a minor in business administration. While at Fort Hays, Yoder competed in cross country and track for the Tigers. During this time, he earned multiple All- Conference honors in Cross Country, Indoor and Outdoor Track (Steeple, 5k, 10k) and was 3A State Mile Champion. Yoder was also a member of the two-time State Championship Track Team for Hillsboro High School and of the three-time State Runner-Up Cross Country Team for Hillsboro High School. Coach Yoder has also filled in as a pastor for Saint Paul's Lutheran Church in Peabody, KS and speaks frequently for various school events and organizations.
Catharine Ryun will be joining us again as Head Woman's Counselor. Catharine has been attending Jim Ryun Running Camp since she was a baby.
Catharine currently lives and works in Tampa, FL as VP of Partner Services at IRONMAN/RocknRoll Marathon, the largest endurance sports corporation in the world
While she has participated in the sport of triathlon and completed an IRONMAN 70.3, her true love is running!! Daily she looks forward to getting out and running along Hillsborough River in Tampa (or when she is home in San Diego on the beach).
Her matra is "be a blessing to each person you meet!" which is reflected in her favorite
Bible verse,"May the Lord bless you and keep. May He make His face shine upon you and give you peace." Number 6:24-26
Camp is for Catharine the BEST week of her year.
Marc Dick attended his first Jim Ryun Running Camp in 1977 as a camper and joined the counseling staff in 1979. He attended Texas Christian University in Fort Worth, Texas where he ran varsity track. Marc has a Master's Degree in Educational Administration and has been a high school science and math teacher for 36 years. He married Angela, his wonderful wife, in 1991 and together they have six children, one daughter-in-law, and their first grand-baby due in July. Marc was a science and math teacher for 36 years along with coaching cross country and track. He is an ordained minister and teaches at Crossroads Southern Baptist Church in Madill, Oklahoma. He serves as Chaplain for the Jim Ryun Running Camp. He has written a book about Bible memorization and has himself memorized 225 chapters of the Bible! Marc is a TX state masters track champion in the 5000 meters and mile. Today he regularly competes in 5-K races. Come join Marc for a fabulous week of Camp Register for $150 deposit today at www.ryunrunning.com
Colonel Stephen Armes will be joining us at Virginia Jim Ryun Running Camp to share his knowledge regarding nutrition. He is a decorated combat veteran who has served as a Marine infantryman for over 26 years and is currently serving as the Director of the Marine Corps Fitness Division. As a triathlete, he has represented the Marine Corps & the U.S. in numerous national and international competitions. He is a USATF & USA Cycling certified coach, two time CA State Champion in Triathlon & Duathlon, 2016 Camp Pendleton Athlete of the year as well as 2016 Marine Corps Athlete of the year. He is married to Karla Armes who is a high school XC/Track Coach. His son, Erik has attended Jim Ryun Running Camp and ran for Auburn University. He is now a professional triathlete who is pursuing his Olympic dream with the US National team. His younger son, Ryan, is a swimmer at Cal Poly San Luis Obispo.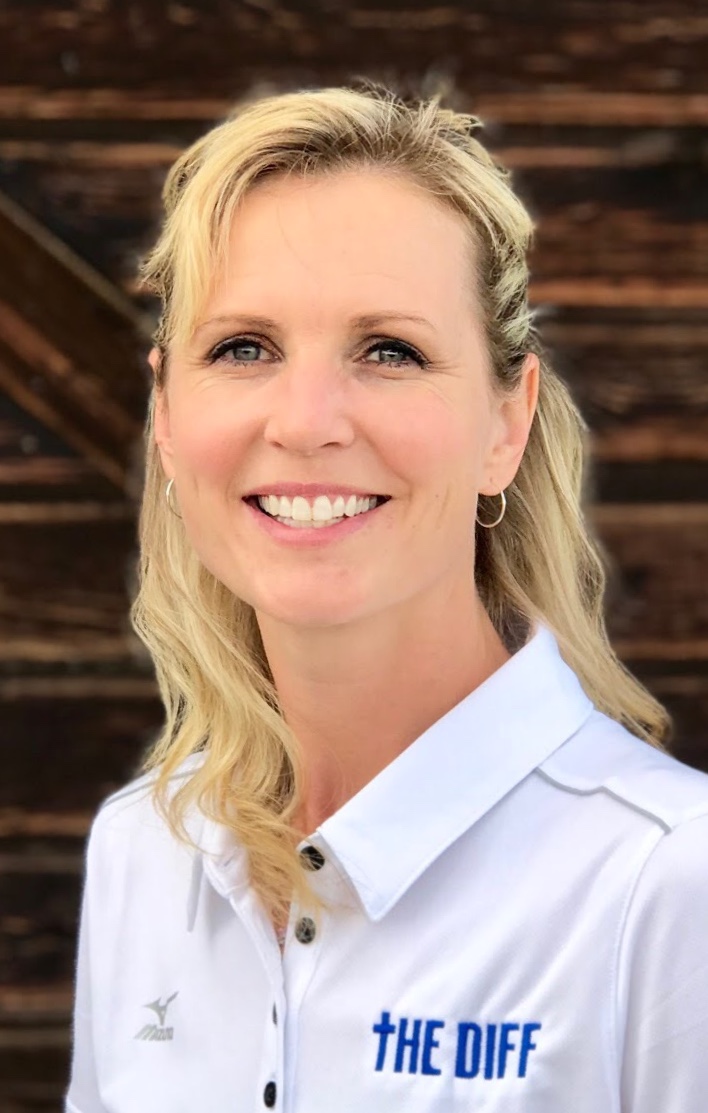 Trisha Kroll will be joining the staff of Jim Ryun Running Camp in Colorado this summer. After playing Division I volleyball at the University of Kansas and coaching for nearly 20 years, Trisha knows that the mental component of competition is crucial to an athlete's success. She has put together a presentation for athletes that is engaging, fast paced, and easy to apply. Trisha mentors individual athletes and has conducted mental toughness workshops for athletes in track/cross country, volleyball, football, soccer, softball, rodeo, golf basketball, and baseball. Trisha and her husband, Alan, own and operate "The Difference Maker," a non-profit organization that desires to make a difference in the lives of youth through sports.
Meet Katie Hauser, who has spent 8 years at the Jim Ryun Running Camp as a camper and then counselor. After a hiatus of several years, Katie will be joining us again at the CO JRRCamp! Katie and Ryan have been married 16 years and have 2 teenage boys, Matthew (15) and Andrew (13). She was a high school Missouri State Cross Country Champion and ran at Southern IL University in Carbondale. She has run every day for 2000 days straight! Her church community in Columbia, MO, and watching her boys use the gifts God has given them round out her days. We are thrilled to have Katie as a member of Team Ryun!! She is looking forward to YOU attending Camp and running with you!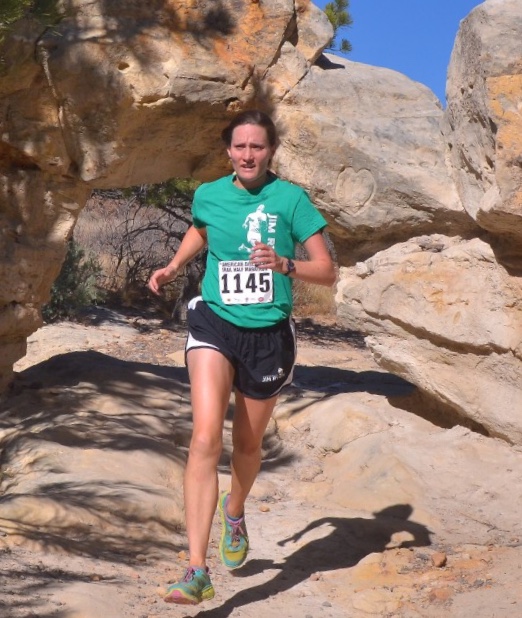 Emily Hanenburg is an elementary school art teacher and HS track coach in Colorado Springs, CO. After running in high school, Emily was given the opportunity to run in college and continues to compete in local trail races in Colorado. Emily first attended JRRC as a camper and has had the joy of counseling at Camp for the last 6 years! Her goal is always to encourage runners to know the Lord and His faithfulness that they in turn would love Him through their lives and running.
Work hard
We'll start each day with a different running workout and end the week with a long run. There will also be a different cross training opportunity each afternoon with instruction on water running, weight lifting and drills to improve form and foot speed.
play hard
We love to play. Whether it's our round robin frisbee tournament that goes throughout the week, team trivia and movie night, or board games, basketball, swimming, volleyball or weight lifting during free time, come prepared to squeeze out every drop of the day. Never thrown a frisbee? Can't catch a basketball if your life depended on it? Really not into board games? No worries. We have something for everyone.
daily camp schedule
6:30 Wake-up

6:45-8:15 Workout

8:15-9:00 Breakfast

9:00-9:45 Showers and Room Clean-up

10am-12pm Devotions and Lectures

12-1pm Lunch

1-2:45pm Flat on Back (Rest time)

3-3:45pm Cross Training or Second Run

4-5pm Ultimate Frisbee

5:15-6pm Dinner

6-7:45 Free Time/Showers

8-9pm All Camp Meeting

9:10-9:40 Huddle Groups

10:00pm Lights out
want to see more?
Take a look at this brief video about camp:
Or see what last summer looked like in this one: